Après des études en Sciences Politiques à l'École des Hautes Études Politiques de Paris, Maty Cissé a opté pour une spécialisation dans la Fonction Publique Internationale. De retour au bercail, elle a intégré une organisation internationale où elle a pu obtenir le rôle de Chargée des Programmes. Ce poste fut pour elle, une occasion unique pour voyager à travers l'Afrique et ainsi découvrir la beauté et toutes les richesses de ce continent. Décidée à valoriser ce que cette région a de plus beau, elle a mis en place Kaya Dakar, une marque de vêtements, de produits cosmétiques et d'accessoires de décoration, tous faits de manière artisanale et à base de tissus traditionnels du Sénégal. Dans ce nouveau numéro des bulletins de Mossane, on vous amène à la découverte de cette Womanpreneur, passionnée d'Afrique et amoureuse du Sénégal.
Quelles sont tes passions dans la vie ?
J'adore partir à l'aventure, aller à la découverte du Sénégal et des autres pays africains. Je suis fascinée par l'Afrique.
Quel était ton métier de rêve étant enfant ?
Je rêvais d'être gouverneure de la BCEAO. Je me rappelle que je m'exerçais pour avoir une belle signature pour les futurs billets de banque que j'aurais à parapher (rires).
Quelle est ta ville préférée ?
Ma ville préférée c'est Fimela dans le Sine Saloum. Cet endroit est juste magnifique avec la mangrove tout autour. Je vous conseille de passer un weekend au Souimanga Lodge ! It's heaven on earth ! (C'est le paradis sur terre NDLR).
Quels sont les 3 leaders qui t'inspirent au quotidien ?
Tout d'abord, il y a Amanda Dambuza de l'Afrique du Sud. Elle est juste incroyable. Chaque fois que je lis un de ses posts, je reprends du poil de la bête. She is such an inspiration ! 
Ensuite il y a ma mère, qui est une vraie lionne. Elle nous a appris très tôt à nous battre pour nos convictions et à être indépendante financièrement. Du coup, elle a modelé les 4 filles les plus têtues du monde. Quand on décide de faire quelque chose, rien ni personne ne peut nous en empêcher.
Enfin, il y a ma fille, parce qu'elle me rappelle que je ne dois jamais baisser les bras et que rien n'est impossible sur cette terre. C'est moi qui lui ai appris tout cela mais quand j'ai tendance à l'oublier, elle me le rappelle toujours. Elle ne lâche jamais l'affaire et va toujours au bout des choses du haut de ses 8 ans. A chaque fois que je suis confrontée à une situation, parce qu'en tant qu'entrepreneure j'en vois des vertes et des pas mûres, je pense à elle et je me dis : « je ne lâcherai pas, je peux le faire ».
Quel est ton signe astral ?
Gémeaux !
Quelle est ta coiffure préférée du mois ?
Les box braids de chez Akoya hair !
Quel est ton produit de maquillage préféré ?
C'est l'Ultra red lipstick de chez Amfa beauty.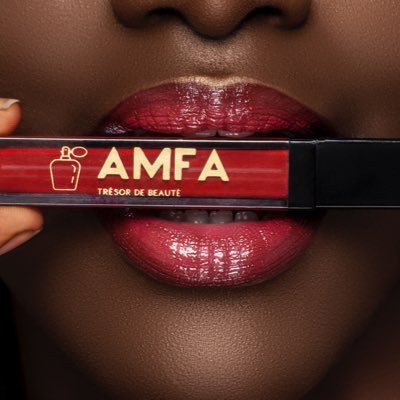 Quelle est pour toi The place to be pour un dîner entre amis à Dakar ?
Chez moi ! (Rires). Je suis très casanière, j'adore rester à la maison. Mon mari et moi on aime bien faire la cuisine et inventer de nouvelles recettes. Du coup, on invite nos amis et la famille à dîner à la maison.
Quelle est la pièce de ta garde-robe que tu ne jetterais jamais ?
Une jupe en jeans que ma grande-sœur avait confectionné à la main quand j'étais en classe de 3e.  C'était un défi qu'elle s'était lancée et elle l'avait merveilleusement réussi. J'ai porté cette jupe pendant des années. Après mon Bac, quand j'allais en France poursuivre mes études, j'ai emmené  la jupe avec moi. Partout où je vais, elle est toujours avec moi, même si elle ne me va plus du tout ! Merci la maternité !
Quel est ton état d'esprit par rapport à la crise sanitaire qu'on vit en ce moment ?
C'est un mal pour un bien. Avant le confinement, je fonctionnais à 300 à l'heure. Je disais toujours que 24h pour une journée, c'est trop peu pour pouvoir faire tout ce que je veux faire. Le confinement m'a permis de me remettre en question et de me concentrer sur l'essentiel : ma belle petite famille !
Quelle est ta tenue de confinement préférée ?
Débardeur, sarouel et chaussons.
En situation de confinement, comment passes-tu ton temps ? En mode flemmarde, Netflix, Tv, boulot ou lecture ?
Depuis qu'on est en confinement je dors ! J'ai remboursé toutes mes dettes de sommeil. Au réveil, je prépare mon pain, je me suis découverte des talents cachés. Sinon, oui Netflix et beaucoup de soirée cinéma avec pop corn ou donut fait maison.
Il y a aussi le sport tous les jours à 17h30 avec Serena Fitness via Facebook live.